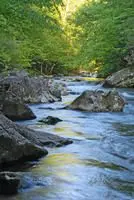 Many of you have requested a different perspective on your Coaching and Consulting. Because of this, I have opened up this page. I have always had a gift or knowing beyond the organized way of thinking and beyond what I was trained to do. I have done this privately in a limited capacity for a long time. The needs expressed by many have encouraged me to expand this service of Spiritual Consulting and Coaching, and to make it available publicly to those interested in their health and well-being from an out of the box perspective.
Spiritual Consulting/Coaching Session
Rate for 30 minute session $60*

Rate for 60 minute session $120*
* First-time callers should plan to schedule a full hour to receive maximum benefit from your appointment with Cynthia. Prior to your appointment it is a good idea to write down some notes about what you wish to discuss/work on. This will allow you to be more focused, and make the most of your time.
*Your appointment will be handled by phone. When your payment has been received, you will receive an email from Cynthia regarding the scheduling of your appointment.
** This is NOT an insurance service.